Asia NTA Exchange Visit, June-July 2015
Week-long NTA training workshops were held between June 29 to July 24, 2015. Experts from other cooperating Asia-Pacific NTA countries visited country teams (i) in Vientiane, Laos, (ii) in Phnom Penh, Cambodia, and (iii) in Jakarta, Indonesia to provide additional technical exchange specific to the needs of each country visited. The event was organized by the East-West Center, and made possible by funding from the UNFPA Asia and the Pacific Regional Office.
Vientiane, Laos, June 29-July 3
The Lao Statistics Bureau (LSB) hosted NTA members from Malaysia, the Philippines and South Korea, who provided core training in NTA estimation, and advanced training in disaggregated estimation and in NTA projection. The visit opened with a high-level advocacy meeting attended by key stakeholders. The training workshop was attended by representatives from LSB, the Ministry of Planning and Investment, and the National Economic Research Institute. The visit produced a first look at the 2008 NTA Lifecycle Account for Lao PDR.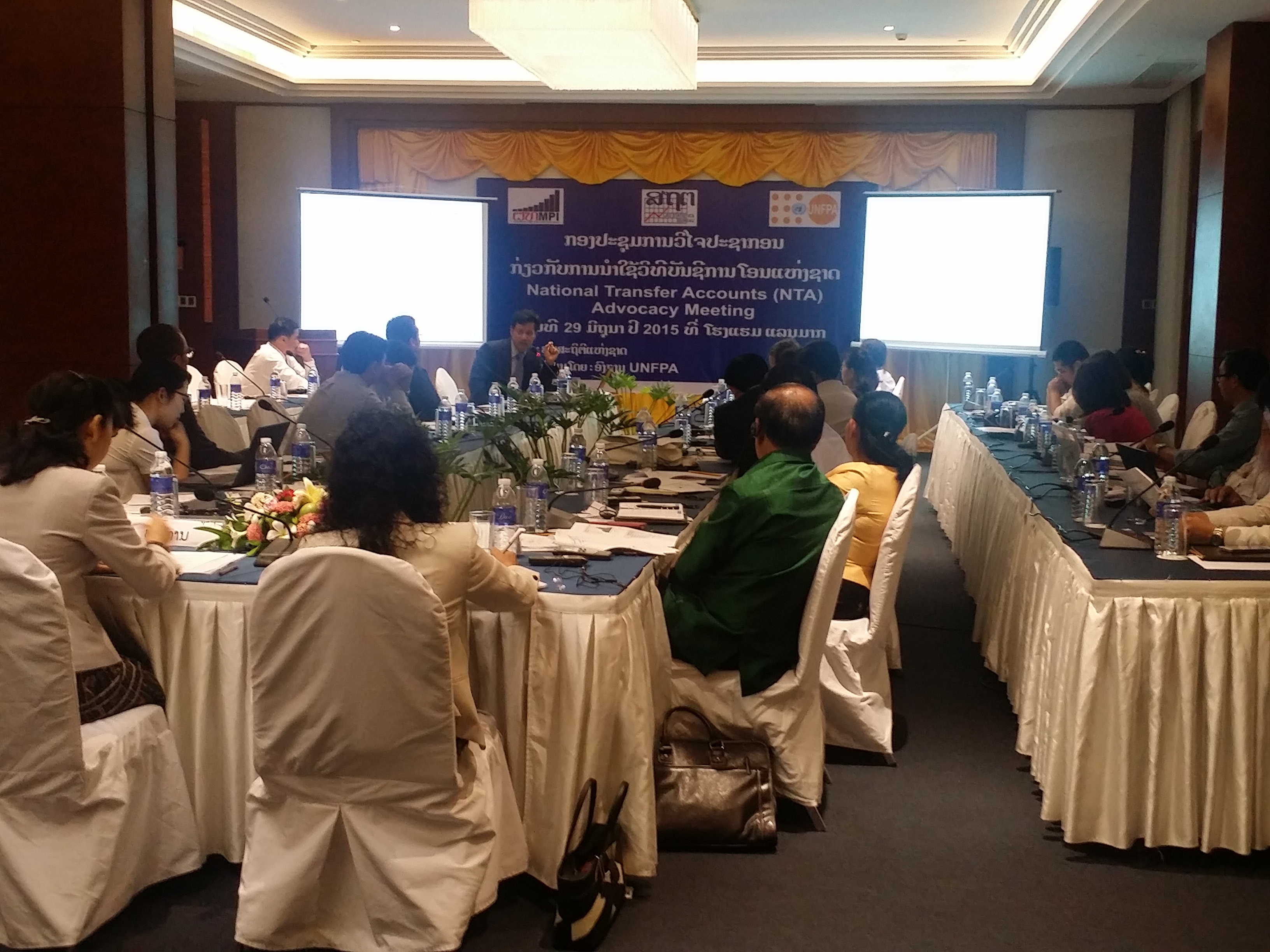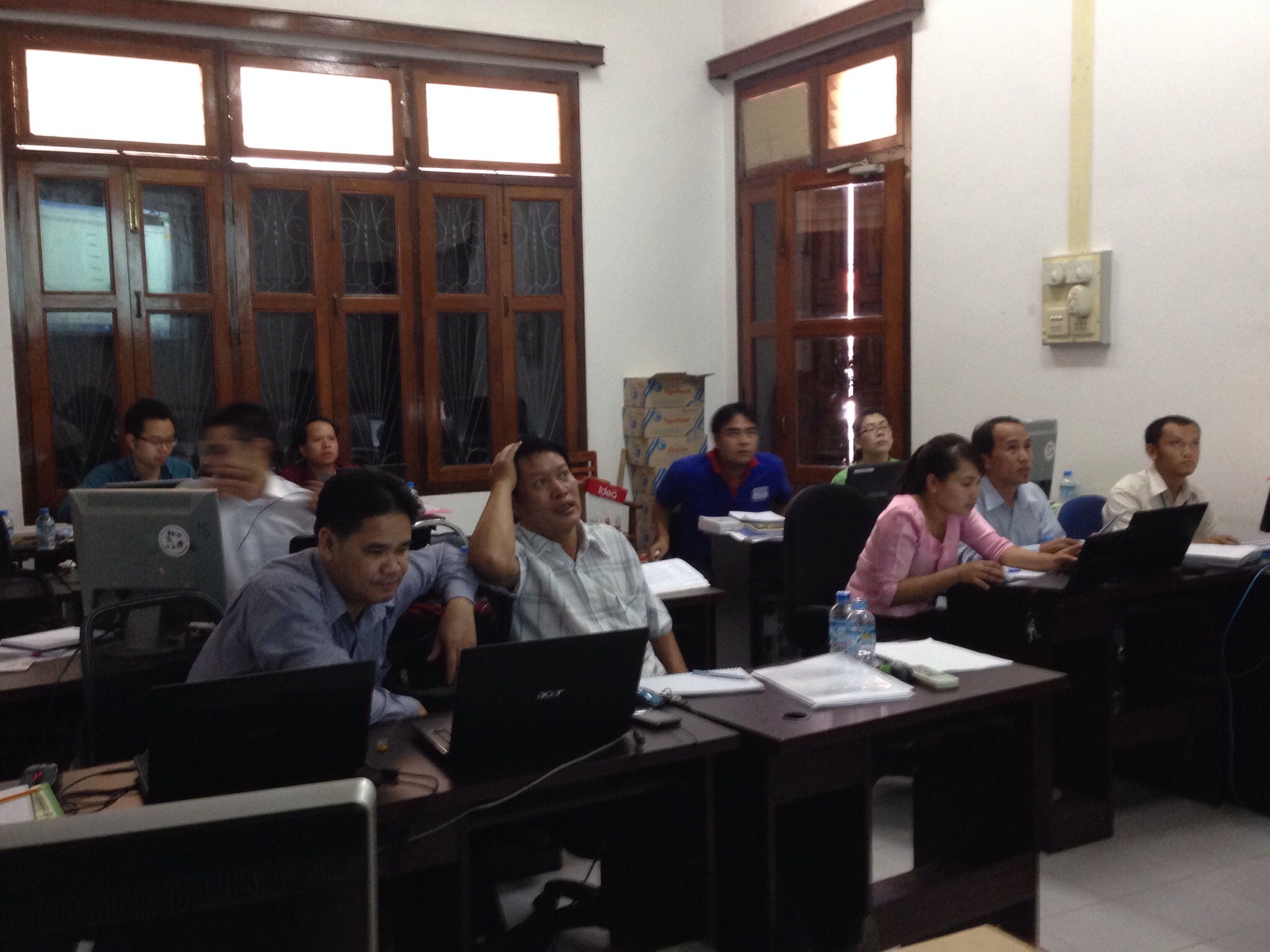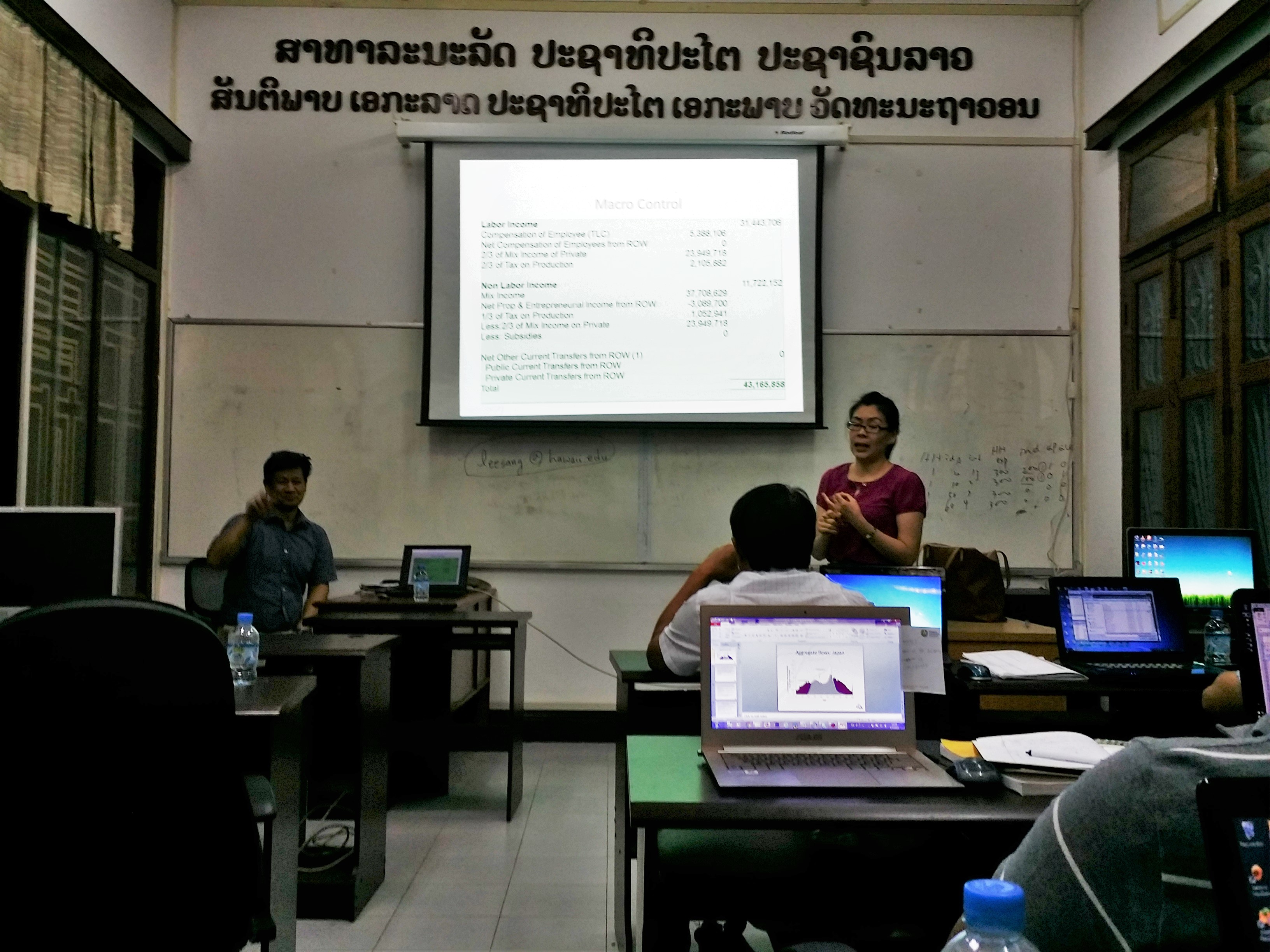 Download Lao team presentation: AsiaEV2015_LAO
Phnom Penh, Cambodia, July 6-10
NTA members from the Philippines, South Korea and Thailand was hosted by the Cambodia Ministry of Planning - National Institute of Statistics. Towards the end of the visit, the Cambodia team presented provisional 2009 NTA Lifecycle and Reallocation Accounts estimates for Cambodia.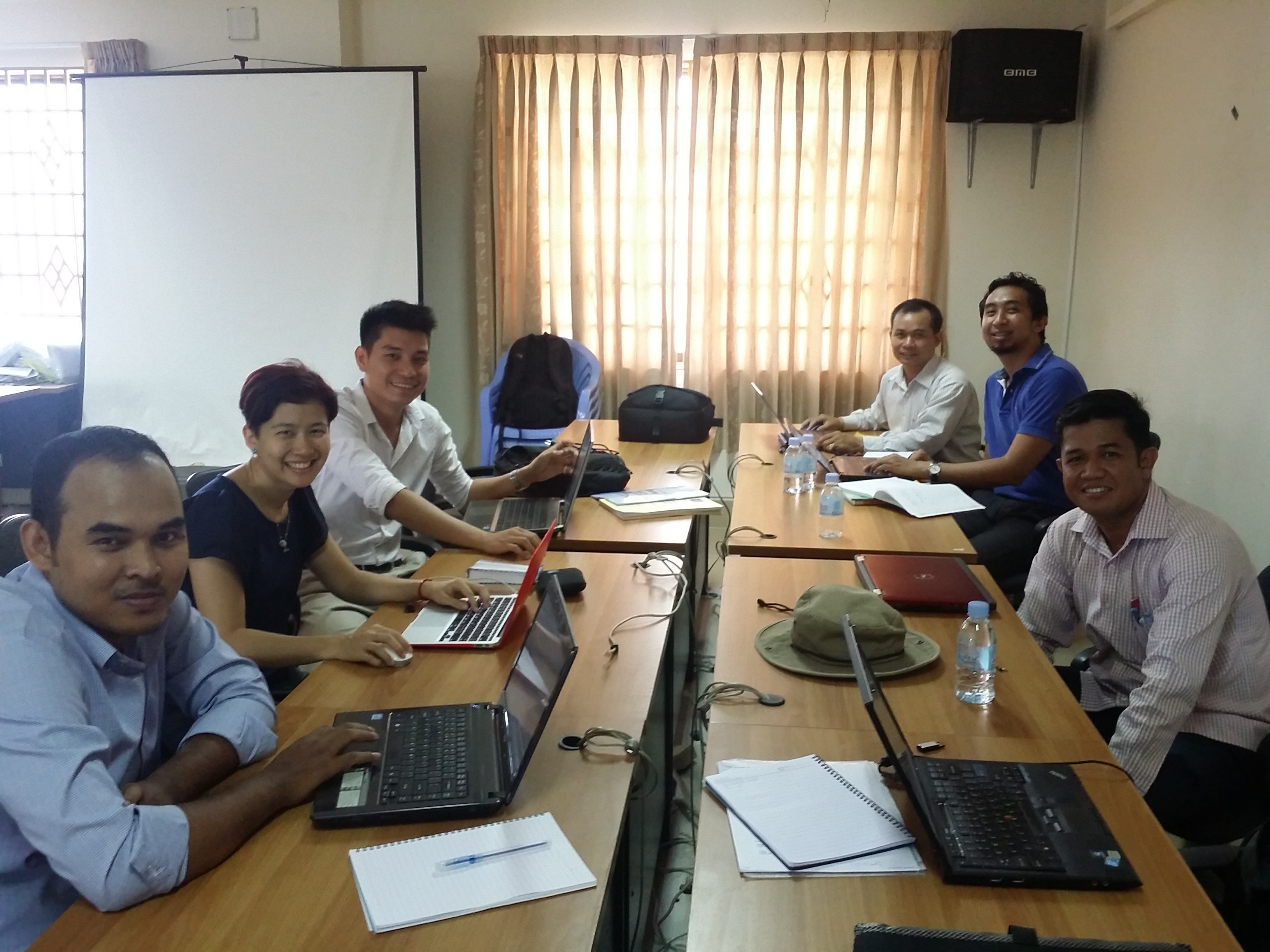 Download Cambodia team presentation: AsiaEV2015_KHM
Jakarta, Indonesia, July 21-24
The Indonesia State Ministry of National Development Planning (BAPPENAS) hosted visiting NTA members from China, the Philippines and South Korea, who conducted additional core NTA training with Indonesian stakeholders. Prior to the exchange visit, BAPPENAS likewise provided core NTA estimation training, and basic Stata programing course to the attendees.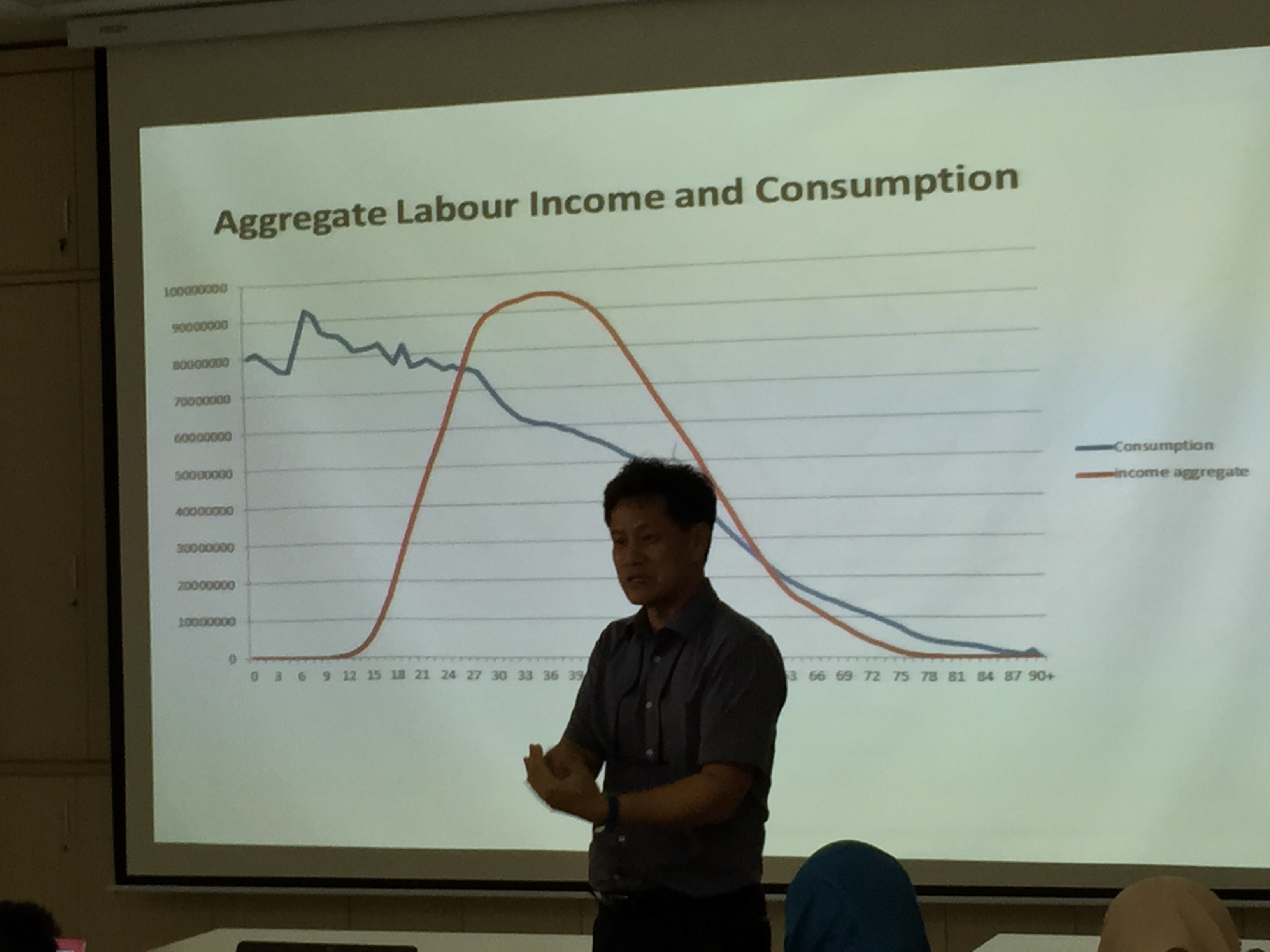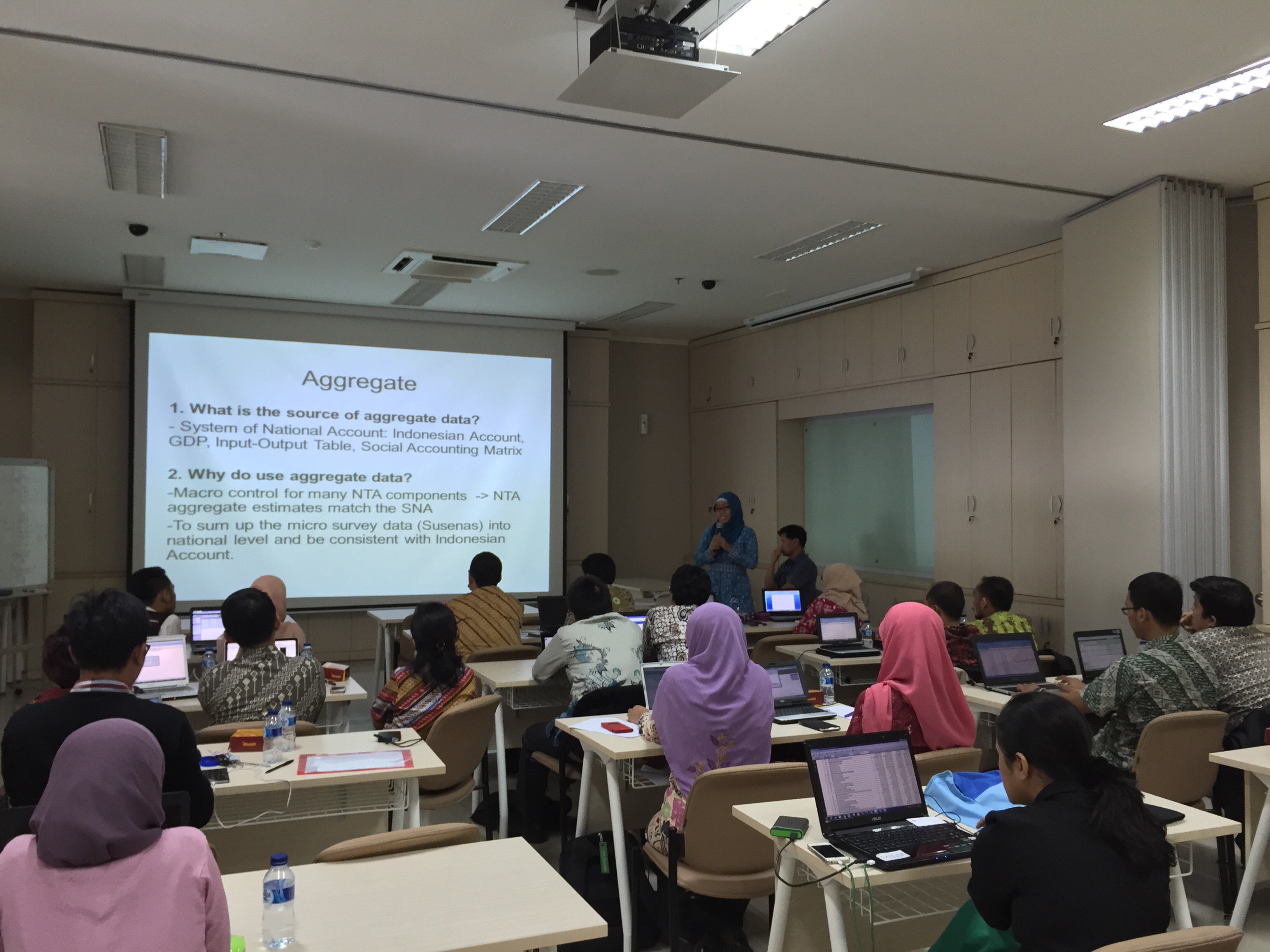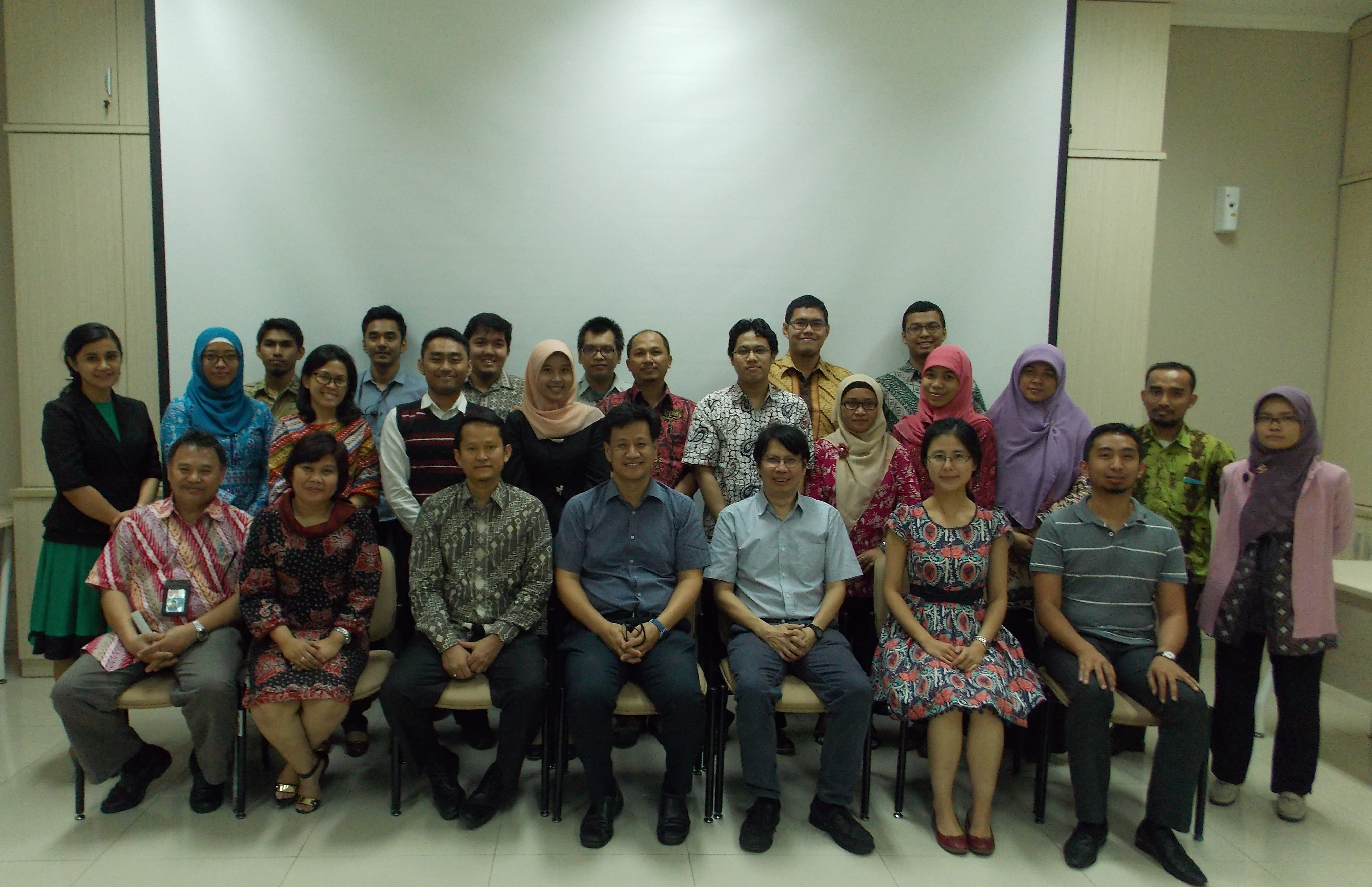 Download Indonesia team presentation: AsiaEV2015_IDN