Workshop on Effective Use of Data for Policy Making on Ageing, Chiang Mai, Thailand, December 5-6, 2017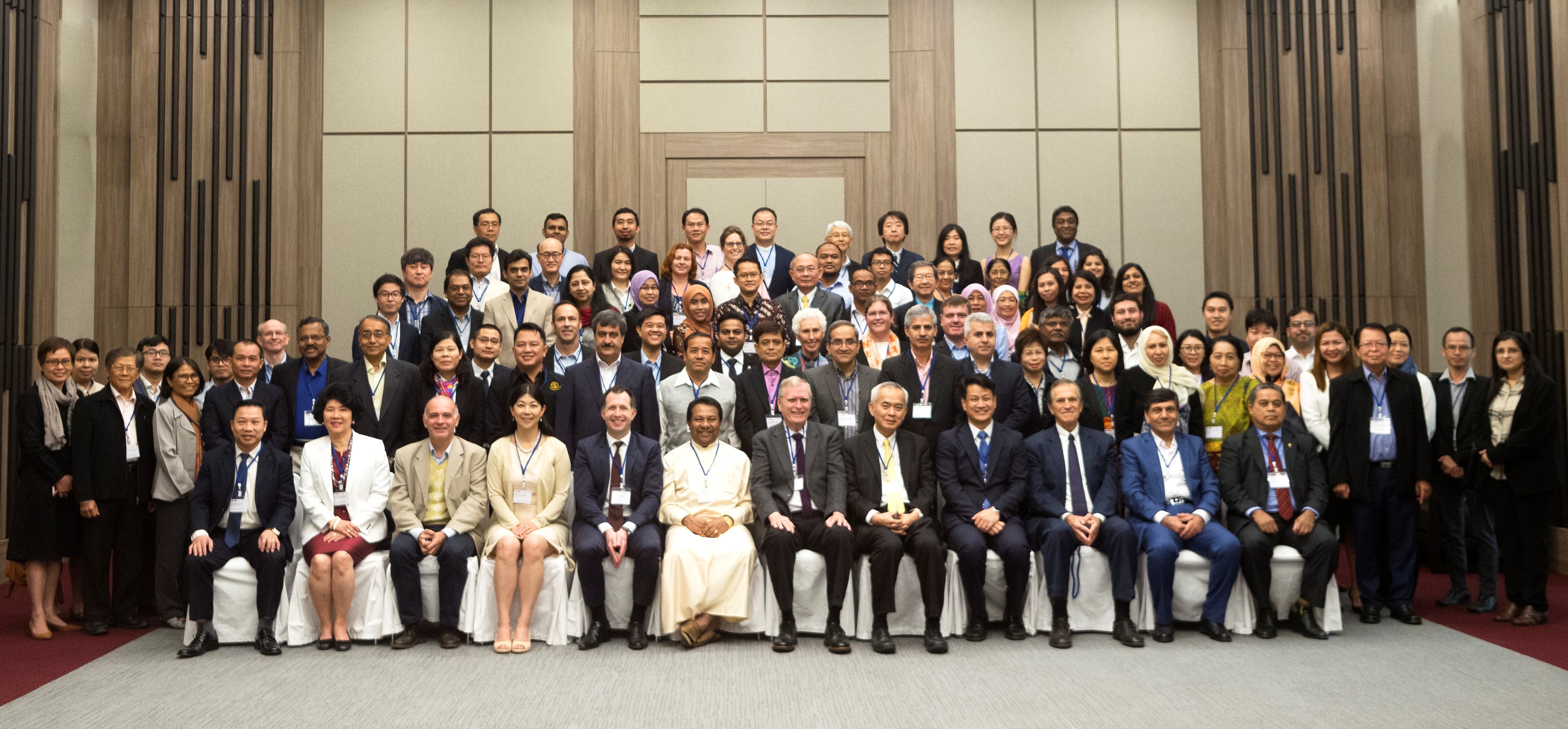 The NTA working group for Asia and the Pacific held a Workshop on the Effective Use of Data for Policy Making on Aging from 5-6 December 2017 in Chiang Mai, Thailand. The workshop brought together about 100 participants from 20 participating countries and three international and regional organizations. Participants included academic experts, government officials, parliamentarians, and representatives from civil society and international organizations.
The objectives of the workshop were:
1. To generate practical learning in using NTA evidence for developing policies addressing the diverse challenges of older people and ageing populations
2. To discuss how to use NTA data effectively for policy formulation
3. To facilitate cross-country networking and sharing on policy issues related to population change
The workshop was sponsored by the United Nations Population Fund (UNFPA), HelpAge International, the Asian Forum of Parliamentarians on Population and Development (AFPPD), the East-West Center, and the Government of Japan.
Research Presentations
Opening Session
Policy implicatiaons of population ageing by Eduardo Klien, HelpAge International
Introduction to National Transfer Accounts by Sang-Hyop Lee, East-West Center and University of Hawaii
A generational perspective on aging and policy by Andrew Mason, East-West Center and University of Hawaii
Case Studies and Panel: What NTA Analysis Reveals about Disparities among Populations by Income, Gender, and Region
Chair: Narayana Ranganathann, Institute for Social and Economic Change, Centre for Economic Studies and Policy, India
A lifecycle approach to inequality in the Philippines by Michael Abrigo, Philippine Institute for Development Studies
National Transfer Accounts by gender and income--Evidence from the Peoples Republic of China by Shen Ke, Fudan University, People's Republic of China
Disparities among Timor-Leste youth population--Their present and future by Nicholas McTurk, UNFPA, Timor-Leste
Presentation and Panel: Counting Women's Work: Evidence from Asia and Other Region
Chair: Gretchen Donehower, University of California at Berkeley, United States
Counting womens work--Evidence from Asia and other regions by Gretchen Donehower, University of California at Berkeley
Counting womens work in Bangladesh--A cross-gender comparison by Muhammad Moshiur Rahman, South Asian Network on Economic Modeling, Bangladesh
Counting womens work--Evidence from Vietnam--Measuring the gendered economy by Pham Ngoc Toan, Institute of Labor Science and Social Affairs, Vietnam
Gender gap in the lifecycle deficit of non-market and market production in India by Laishram Ladusingh, International Institute for Population Sciences, India
Case Studies and Panel: The Policy Application and Policy Implications of NTA
Chair: Christophe LeFranc, UNFPA
Development of NTA in Korea by Youngsoo Bae and Hyun Kyung Kim, Statistical Research Institute, Republic of Korea
The policy application and policy implications of NTA in Thailand by Angkana Chaiwiriya, National Economic and Social Development Board, Thailand
Irans NTA data decomposing by age and sex--Lessons learned from GAWI and the first demographic dividend by Majid Koosheshi and Mohammad Jalal Abbasi-Shavazi, University of Tehran, I.R. Iran
Social pensions as an important component of public transfers by Eduardo Klien, HelpAge International
Development of NTA: Achievement and Future Prospects
Chair: Sang-Hyop Lee
Pakistan--National Transfer Accounts by Durre Nayab and Omer Siddique, Pakistan Institute of Development Economics, Pakistan
How Lao PDR will benefit from the demographic dividend by Latdavanh Songvilay, Center for Macroeconomic Policy and Economic Restructuring, National Institute for Economic Research, Lao PDR
National Transfer Accounts in Mongolia by Enkhtsetseg Byambaa, National University of Mongolia, Mongolia
Development of NTA--Achievements and future prospects by Kevin Yu-Ching Hsieh and An-Chi Tung, SIEH, Anhui Normal University, Taiwan Province of China
National Transfer Accounts--Singapore 2013 by Christopher Gee, Institute of Policy Studies, Singapore